I'm in Stuttgart for 6UADEC, just like most gnomies are. It's my very first GUADEC, so lots and lots of new faces: relating hackergotchi and IRC nicknames to real faces is quite fun, and you find yourself looking at the chest of everybody quite often (that's where the nametags are :).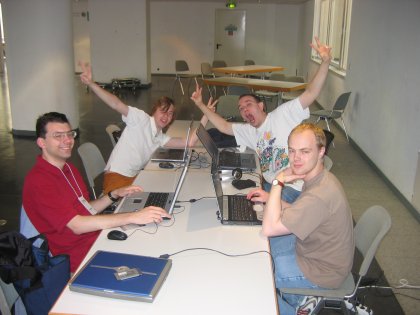 Just some random people enjoying the keynote
And I'm getting that cool Nokia 770 device!
Btw everyone, I want your slides in the wiki, like please.
[
08:17
] | [
/gnome
] |
#
|
G
|
|
TB