I managed to upload data to OSM servers using JOSM—though I had to patch it for Cyrillic usernames (well, any non-Latin-1 characters). Thanks to Bruce Cowan for pointing me in the right direction earlier when it came to uploading existing OSM files.
Intersections or overlapping?
Thus, I was able to map most of Zemun's Donji Grad (and a few nearby streets of Novi Beograd), but with a few problems I can't seem to be able to solve.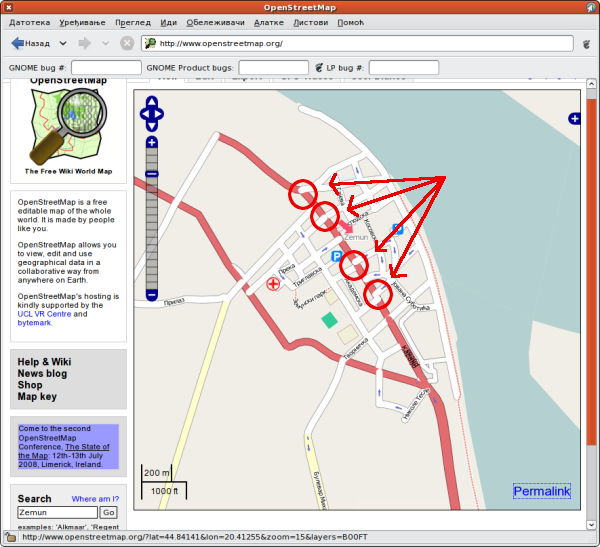 The biggest issue I am running into is joining ways—some of them seem to not look like intersections, yet they share a node. At least when rendered with mapnik—osmarender looks fine.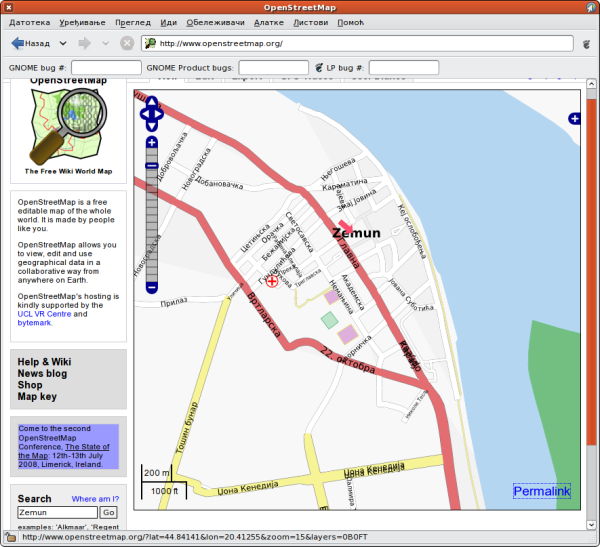 Osmarender looks better: or at least doesn't show the same defects?
I'd really like to resolve this, because I want these streets to be actually connected. I've tried inserting 'junctions', but that didn't help. Any suggestions?
Alternative and localised naming
Other thing I wonder about is about alternative names, and localised names (for streets and objects). I am making use of old_name, name:en and name:sr tags, but I couldn't find any official policy on naming.
I have so far defaulted to using Serbian Cyrillic for street names, but will soon switch them to Latin script, and put Serbian as name:sr tags. I suspect search on OpenStreetMap will return both, but will need to wait for confirmation for a few days. I am also still hoping to render Cyrillic names, though, so I may need to set up a separate tile generator on my own server. Or not?
[
08:21
] | [
/openstreetmap
] |
#
|
G
|
|
TB