I am planning on getting a new car, and FIAT carmaker is including a multimedia system called "Blue & Me" which also adds bluetooth handsfree phone capability, and voice commands.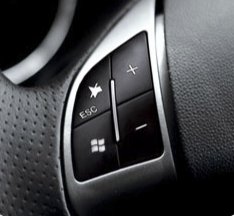 Blue & Me — or Without Me?
The minor problem: it runs Microsoft Windows Automotive or something like that, and even worse: it adds a Windows logo on your steering wheel (I mean, with all honesty, car is bound to be full of proprietary software, so I can either choose not to drive any [which is an option I would be close to taking, as soon as public transport in Belgrade improves]). I mean, I can live with Microsoft's proprietary software as much as with any other, but I can't live with having a Windows logo in my face. :)
Still, it should be possible to replace the Blue & Me software with something else, but I wonder if anyone has tried that, or at least knows what hardware is it actually using?
What I would actually be interested in is the USB port, which is again only provided with the Blue & Me option.
[
22:33
] | [
/kola
] |
#
|
G
|
|
TB