So, you're already familiar with the damned lies on l10n.gnome.org. Well, now you can get them in your own language, if your translation team goes through the trouble of translating damned-lies module in Gnome SVN.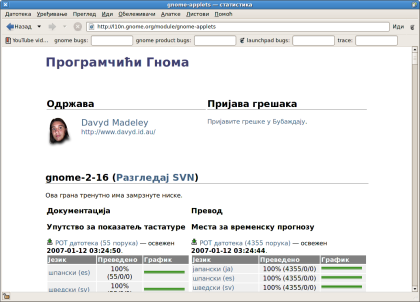 To see Damned Lies in your own language, be sure to have Accept-Language properly set.
Smallprint for translators: make use of existing iso_639 translations for your language to save a lot of work; it's not easy to reuse it directly and completely because we've got teams which are not exactly per ISO 639 language code.
[
02:54
] | [
] |
#
|
G
|
|
TB